UPVC Plumbing Pipes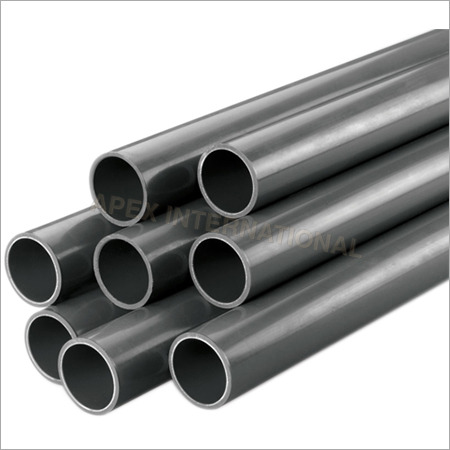 UPVC Plumbing Pipes
Product Description
The provided UPVC Plumbing Pipes are helpful to give water connections for Washrooms, Kitchen Sinks, Washbasin and Research facilities. They can be utilized in Buildings, Singular Houses, Pads, Workplaces, Inns, Medical clinics, Transport Stations, Railroad Stations and Air terminals. The interior surface of these pipes is smooth that decreases grating loses. They are safe for unadulterated and clean water supply. These Unplasticized polyvinyl chloride plumbing pipes are delivered with exceptional shaded line checking to recognize right item. They have unique BSP Strings to anticipate spillage with GI fitting. These pipes are used for both industrial and residential applications. They are low-cost and do not require much handling.


Unplasticized Polyvinyl Chloride Pipes Features:
Quality material and heat safe
Best for potable water and water supply lines
Smooth surface minimize grating loses
Marking is provided for fast identification


UPVC Plumbing Pipes Technical Details:
| | |
| --- | --- |
| Material | UPVC |
| Single Piece Length | 18 meter |
| Size/Diameter | 1 inch,3 inch,>4 inch,4 inch |
| Application | Drinking Water,Plumbing,Utilities Water |
| Type | Hardtube |
| Brand | Apex |
| Shape | Round |
Frequently Asked Questions
1. What are the advantages of UPVC pipes?
UPVC pipes are strong, durable, and highly resistant to corrosion, chemical attack and abrasion. They are also lightweight, easy to install and cost-effective.
2. Are UPVC pipes suitable for hot water applications?
Yes, UPVC pipes are suitable for hot water applications.
3. What is the lifespan of UPVC pipes?
UPVC pipes can last up to 50 years in ideal conditions. They are also extremely resistant to corrosion and chemical attack, meaning they can last even longer in demanding environments.
4. Are UPVC pipes affected by UV rays?
No, UPVC pipes are not affected by UV rays. They are designed to withstand harsh environmental conditions and are highly resistant to UV rays.