Stainless Steel Hand Pump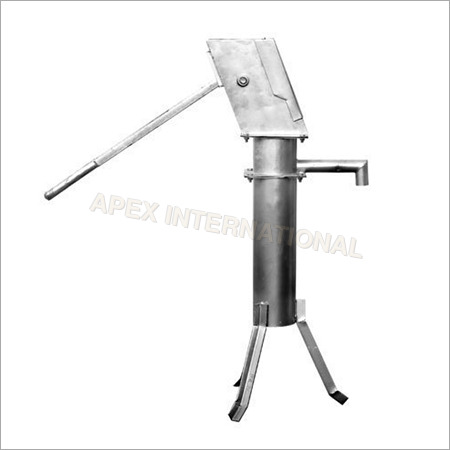 Stainless Steel Hand Pump
Product Description
Stainless Steels Hand Pumps we deal in are the manually operated pumps, offered with high working efficiency. These take less human power and are proffered with high mechanical advantage. The pumps are needed to move fluids as well as air from one spot to another. Stainless Steels Hand Pumps we deal in are widely suited to many industries. These are apt for a wide variety of marine, irrigation, industrial, and leisure activities. Primary advantage of these pumps is that they are most economical and simple solutions that offer collective supply of drinking water. They can be used in both suburban environments and rural areas.
We are manufacturer & Exporter of Stainless Steels Hand Pumps mainly in Angola Burkina Faso Burundi Cameroon Chad Congo Congo Ethiopia Ghana Guinea Kenya Liberia Madagascar Malawi Mal Mozambique Niger Nigeria Rwanda Senegal Sierra Leone Somalia South Africa South Sudan Sudan Tanzania Togo Uganda Zambia Sri lanka New Guinea Conakry Cameron etc .
Stainless Steel Hand Pump Technical Details:
| | |
| --- | --- |
| Body Material | Stainless Steel |
| Usage/Application | Hand Pump |
| Installation/After Sales Service | Provided |
| Automation Grade | Manual |
| Discharge | 20-25 LPH |
| Operating Depth | 28-35 m |
We export to Nigeria, Uganda, Netherlands and Burkina Faso.