Insulated Cooler Box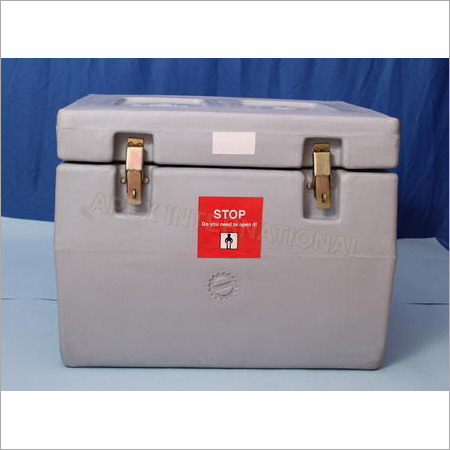 Insulated Cooler Box
Product Description
We produced Insulated Cooler Box for the customers different applications. It can be kept open air, in vehicles or in patio nurseries. This comes in smaller than expected size, extensive and enormous variants. It can be utilized for angling, outdoors, outing, sports, voyaging and so on. This box delivers the need of both ice chiller and can cooler box. Utilizing innovative materials, the provided Insulated Cooler Box keeps the palatable substance uninfected and non-stale notwithstanding the searing sun outside. The fridge advancement utilized ensures that the customers beverages and water remain frigid cold and satisfy their thirst when they are driving and are outdoors.
We are manufacturer & Exporter of Insulated Cooler Box mainly in Angola Burundi Cameroon Congo Congo Guinea Kenya Liberia Libya Madagascar Malawi Mozambique Niger Nigeria Rwanda SierraLeone Somalia South Africa South Sudan Sudan Tanzania Togo Uganda Zambia Srilanka New Guinea Conakry Cameron Panama Vietnam Indonesia Kenya Nacargua Jeorgia Bangladesh Colombia Bhutan Philippines Malaysia Spain Brazzaville Congo. Contact for best quality Insulated Cooler Box with best affordable rate
Key Features of Insulated Cooler Box:
Utilizes modern plans and propelled materials
Has incredible shading mix and insightful utilization
High on quality and low on expense
Keep the stored material fresh and edible
Insulated Cooler Box Technical Details:
| | |
| --- | --- |
| Cold Life | 153.5 hr |
| Brand | Apex |
| Color | White |
| Weight | 49.2 Kg |
| Material | LLDPE |
| No of Ice pack | 31 X 0.6 litre |
FAQs of

Insulated Cooler Box

:
How long might a cooler box at any point remain cold?
Premium hard coolers will last the longest at as long as 7 days (or more). Some delicate and styrofoam coolers will save ice for under 24 hours. Ice will save in most hard coolers for 2 to 6 days. How long ice endures relies upon 6 variables.
What is the motivation behind a cooler box?
A cooler box is a minimized non-mechanical wrapped box used to store food and beverages. Ice packs or ice solid shapes are generally positioned in the case to keep the items cool. Ice packs are generally liked over ice 3D shapes as they will quite often remain cool longer than plain ice.
Does a cooler box work without ice?
Beside protection, most coolers additionally need some sort of ice to remain quite crisp. The ice inside a cooler can keep going for as long as seven days, contingent upon whether you use block ice, dry ice, or ice 3D squares inside. It very well might be astounding, yet dry ice can be utilized inside your coolers.