Direct Action Hand Pumps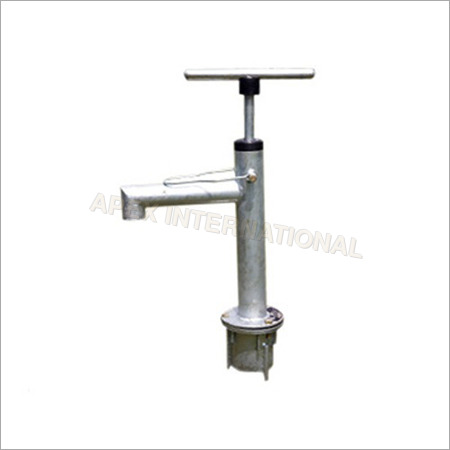 Direct Action Hand Pumps
Product Description
The provided Direct Action Hand Pumps are physically worked. They utilize human power and mechanical benefit to move liquids or air from places to places. These are generally utilized in every nation for an assortment of modern, marine, water system and recreation purposes. There are various kinds of pumps accessible, generally working on a cylinder, or turning vane standard with a check valve on the section and leave ports to the chamber working in restricting ways. Our Direct-Action Hand Pumps are either cylinder or plunger as well as are certain displacement. These are ordinarily utilized in developing nations for both network supply and self-supply of water. They can be introduced on boreholes or hand-burrowed wells.

Direct Action Hand Pumps Features:
Effective lift and suction properties
Used for varied pumping requirements
Can be provided with rotary vane, or diaphragm
Replacement and repair are an easy task

Direct Action Hand Pumps Technical Details:
| | |
| --- | --- |
| Water level | 10 mtr - 15 mtr |
| Brand | Apex |
| Max Flow Rate | 21 liter in 30 stroke |
| Material | Stainless Steel |
| Operating Depth | 7-14 m |
| Stroke Length | 21 liter in 30 stroke |
We are manufacturer & Exporter of Direct Action Hand Pumps mainly in Angola Burkina Faso Burundi Cameroon Chad Congo Congo Ethiopia Ghana Guinea Kenya Liberia Madagascar Malawi Mal Mozambique Niger Nigeria Rwanda Senegal Sierra Leone Somalia South Africa South Sudan Sudan Tanzania Togo Uganda Zambia Sri lanka New Guinea Conakry Cameron etc
We export to Nigeria, Uganda, Netherlands and Burkina Faso.