About Us

Apex International is a government authorized Manufacturer and Exporter who is providing potable drinking water solutions. Our company is formed in the year 2007 and mainly dealing in WHO approved products like Water Hand Pumps, Deep Well Hand Pumps, Hand Pumps Parts, Vaccine Carrier Cold Boxes, Ice packs, etc. Heat sensitive vaccines and medicines are stored in these equipment under controlled temperature. As our complete assortment is WHO approved, the companies showing more interests in purchasing them.

Along with the ISO 9001:2015 certified firm, we are accredited by the Joint Accreditation System of New Zealand and Australia. Furthermore, our company is registered with WHO, UNICEF and many other NGO's for supplying these goods. Apart from this, our company also had the registration of Delhi Chamber of Commerce, Bureau of Indian Standards, Federation of Indian Exports Organization, Engineering Export Promotion Council, Directorate General of Foreign Trade, Ministry of Commerce and Government of India. Indian government also gives us the prestigious status of Export House.

The company is headed by chairman/promoted, Mr. Lalit Khanna having 35 years of experience in the respective field. In the past, he was also associated with UNDP, WHO, UNICEF, HTN, SKAT etc. He is also collaborated with Bureau of Indian Standards as a member of technical department which is responsible for deciding the specifications of our products. In his 35 years of career, he had also developed around 7 manufacturing units in India and Africa. With his efforts and hard work, we are serving the demands of Asia, UK, Europe, US, South America, Africa and other markets.
Being a professionally managed group, we are totally committed towards high quality products, on time delivery, ethical business values and fair pricing. These are the factors that taken us to the path of success for attaining great heights.
Our Accreditation

Apart from being certified by ISO 9001:2015, credit rated by CRISIL and being acknowledged by renounced customers in various countries, our company is registered with the following:
WHO
UNICEF
UN Organizations
NGOs
Federation of Indian Exporters Organization
DGFT, Ministry of Commerce, Govt. of India
Product Categories

We are manufacturing and exporting a wide range of Industrial Solutions for Portable Drinking Water and other products. Our products are broadly categorized into the following:

Hand Pumps
Water Hand Pump
Deep Well Hand Pumps
Hand Pumps Parts
Vaccine Carrier
Cold Boxes
Ice packs
Vision

We foresee to be a part of establishing a world full of people having access to all the basic life necessities..

Mission

Our aim is to provide access to potable drinking water and medical necessities for all people of the rural and developing areas worldwide...

Quality

In order to meet the standards of ISO 9001:2015 certification, our company directs all its efforts to follow complete quality assurance. All our products are manufactured in compliance with the accreditation systems of New Zealand and Australia. To assure his, we source quality raw materials from leading vendors and examine each stage of production on the basis of strict quality parameters. Our quality experts underline parameters like materials, efforts, designs, construction, etc. to evaluate stages like raw material procurement, designing, manufacturing, packaging and dispatch of finished goods. These assure us to deliver best-in-class products encompassing robustness, easy installation & handling, minimal maintenance and long service life.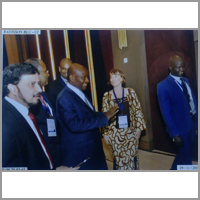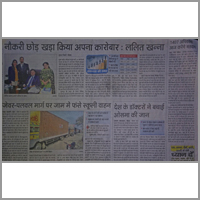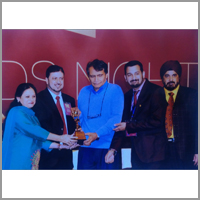 Hand Pumps

Cold Chain Equipments

Read More